It is worth noting that there are a lot of factors that affect the way a CPU or GPU in your Computer performs.
There are factors such as clock speeds as well as types and you must have also heard about the terms "underclocking" and "overclocking".
Similarly, the confusion also extends when you learn about the fact that both Intel and AMD use different parameters for their processors.
Now, we are here to make things easier and tell you exactly everything you need to know about FCLK frequency.
In this article, we will talk about What is FCLK frequency, what should be your FCLK frequency and whether you should increase it or not.
What is FCLK frequency?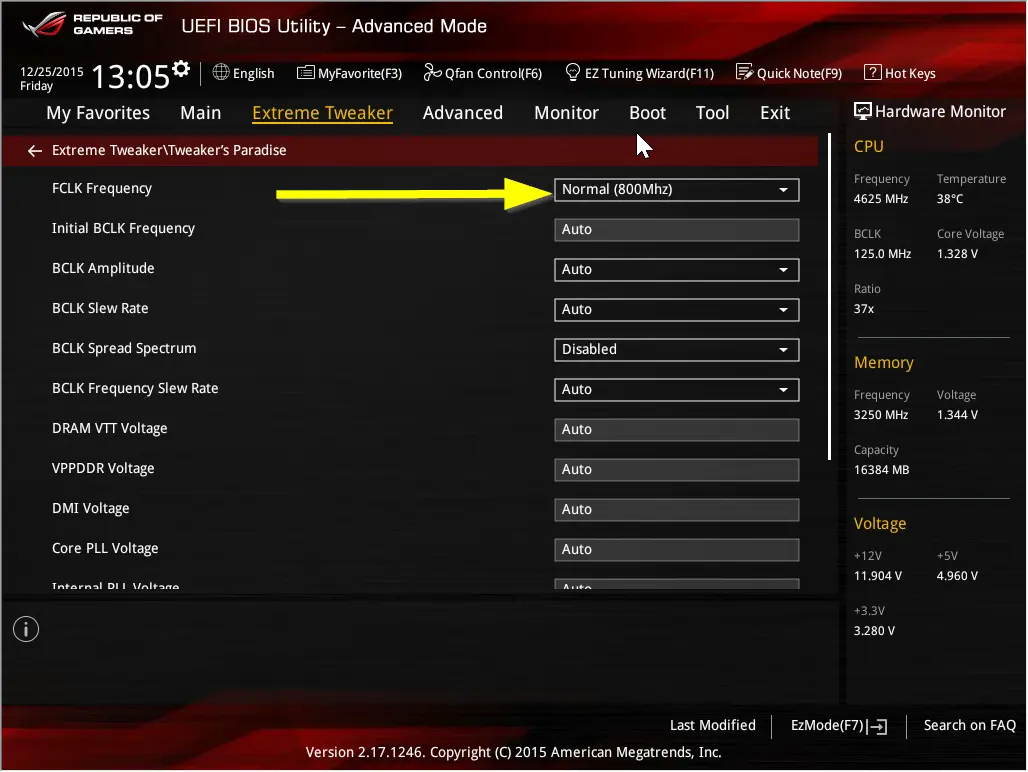 In order to provide seamless and power-packed performance, modern-day processors use interconnected subsystems like cache, CPU, and even memory controllers.
Now, these subsystems are connected with a system called Infinity Fabric and this Infinity Fabric also termed IF is responsible for data transmission and control through its components.
This Infinity Fabric is a communication bus and is called by what is known as Infinity Fabric Clock which stands for FCLK.
FCLK or Infinity Fabric Clock is basically a clock speed that dictates Infinity Fabric's operational performance.
It is worth noting that AMD Ryzen processors use FCLK or Infinity Fabric Clock since 2017 and it is also present in the AMD Ryzen Gen 3 processors as well.
The difference, however, is that the Ryzen Gen 3 processors have the FCLK decoupled from their memory which means you can adjust its clock speed from the BIOS itself.
FCLK frequency is the metric that makes overclocking RAMs much easier and it provides control over the timing and voltage of the CPU.
Apart from FCLK, there are other clocks present in an AMD CPU as well which are as follows:
UCLK: The operational frequency of the Unified Memory Controller.
MCLK: Internal and external memory clock.
LCLK: The line clock where the I/O Hub controller talks to the chip.
CCLK: CPU's core clock speed.
What should your FCLK frequency be?
As we mentioned earlier, FCLK frequency helps you overclock your RAM for maximum performance.
But there are certain things you need to keep in mind while doing that.
You can run FCLK at any speed but that does not mean you should run it at any speed you wish.
It is recommended that you run the FCLK at half the speed of your RAM clock speed for the best performance.
This means that if you have a DDR4 RAM clocked at 3600 MHz then your FCLK frequency should be set to 1800 MHz for optimal performance.
Also, it is worth noting that FCLK, UCLK, and MEMCLK are synchronized together which means that they will also be synced to 1800 MHz as well.
However, if UCLK and MEMCLK are not synced to your FCLK frequency then make sure to sync them properly with a 1:1 ratio meaning that all the frequencies should be the same.
Can you increase your FCLK frequency?
Yes, you can obviously increase your FCLK frequency on modern AMD processors from the BIOS itself.
However, there are problems that come with increasing your FCLK frequency which is basically known as overclocking your CPU in the gaming world.
Should you increase your FCLK frequency?
While you can definitely increase your FCLK frequency, you should avoid increasing your FCLK frequency if it is also running at half your RAM's clock speed.
Because if you increase your FCLK frequency, it comes with the drawback of facing a blue screen of death issues as the increase in clock speed destabilizes your RAM.
Here is a nice explainer video on what increasing your FCLK frequency will do to the performance of your PC.
Spoiler Alert: The performance increase is minor.
To Conclude …
Wrapping up this article, I am only trying to say that changing your FCLK frequency which means overclocking your CPU is not a bad thing and we are definitely not against it.
The only problem is that it does come with its own risk such as destabilizing your RAM and causing the blue screen of death issues.
So it should only be done if you are aware of the risks involved and want to do it for a minor performance increase.